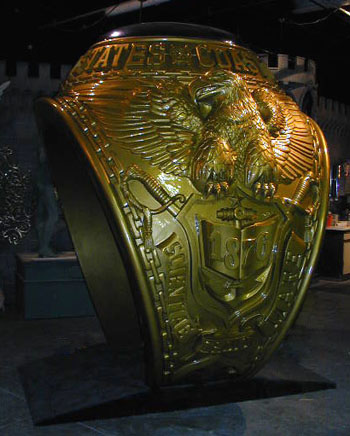 Coast Guard Academy Ring


Commissioned by Jostens, Inc.
New London, CT 2004
Size: 10' x 8' x 7' "

This Giant ring was commissioned by Jostens Inc. for the United States Coast Guard Academy. Every detail carefully enlarged from the actual class ring. Sculpted in wood, styrofoam and plaster, cast in resin and given a gold fleck autobody finish.