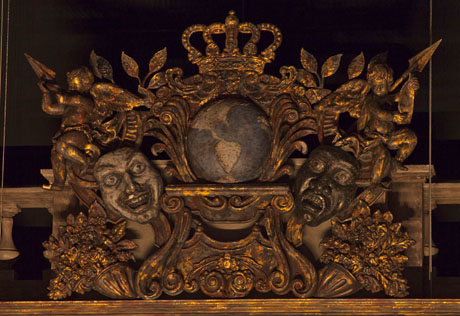 A Free Man of Color cartouche

Designer: David Rockwell
A Free Man of Color
2010
Lincoln Center Theatre, New York City

Costume Armour has a longtime, comfortable working relationship with Bill Mensching and Ashley Bishop of Showmotion, Inc. They brought us these sculpted pieces from designer David Rockwell. We worked closely with design associate Dick Jaris, making sure every detail was as Rockwell and director George C. Wolfe desired. Cartouche, footlights and putti were all sculpted here and cast on site to create a lightweight durable artwork that will last for years.