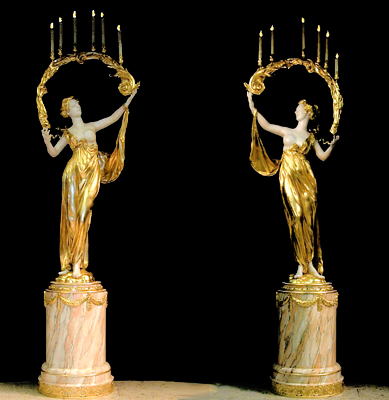 Newel Post Statues for Lance Burton in Las Vegas

Show: "Lance Burton in Las Vegas"
Designer: Douglas Schmidt
Las Vegas, 2004
Size: 12' x 4' x 3'-6"

Nino's mastery of human anatomy is evident in our most recent work. Created in less than a month, these statues were sculpted in styrofoam, plaster and clay, then molded in silicone and cast in fiberglass re-inforced resin. Gold leaf and faux marble add the finishing touches. The ormolu decorated wooden bases, steel armatures and electrified candelabras were all created in our studio.