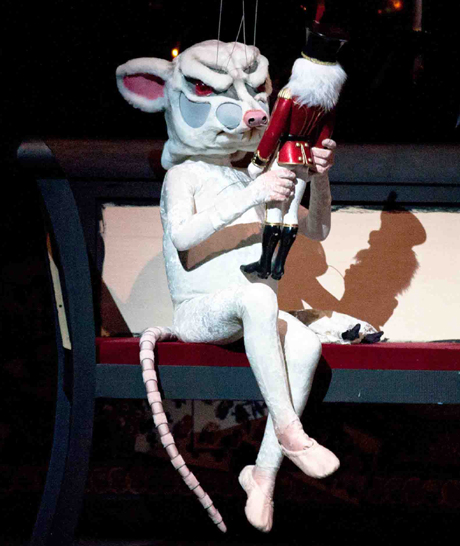 The Nutcracker

Designer: Richard Hudson
The Nutcracker
2010
American Ballet Theatre, New York City

Alexei Ratmansky's fabulous new Nutcracker presented many unprecedented creative opportunities for Costume Armour. We worked closely with designer Richard Hudson to sculpt and fabricate many of the prop and costume pieces for the new ballet. Included in our scope of work were the rat heads, nutcracker mask, nutcracker doll, grandfather clock with special effects, dollhouse, ice sleigh, spring sleigh, rocking horse castle gift, cannon gift, drum, plates, copper pots, sausage/wreath hanger and two horse and carriage gifts.