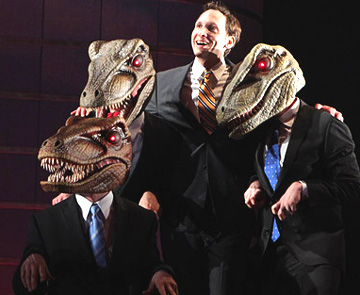 Enron the Musical raptors

Show: Enron
Designer: Anthony Ward
Broadway
2010
New York City

Costume Armour created these fabulous wearable raptor heads for the new musical Enron. The jaws open and close and the eyes light up on demand. they are made of lightweight durable Kydex plastic. We created the original sculptures, molds, vacuum form, mechanical jaw and illuminated eyes here in our Cornwall, NY studio.