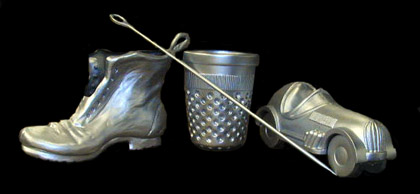 Strip-opoly Game peices

Designer: Brian Hemesath
Broadway Bares
2010
Roseland, New York City

Once again Nino donated his talents to a good cause. Costume Armour created three giant headdresses based on the Monopoly game pieces for Broadway Bares annual fundraiser for Broadway Cares/Equity Fights Aids. Costume Armour sculpted, molded, vacuum formed, assembled and painted the car, shoe, thimble and needle for the opening production number designed by Brian Hemesath.