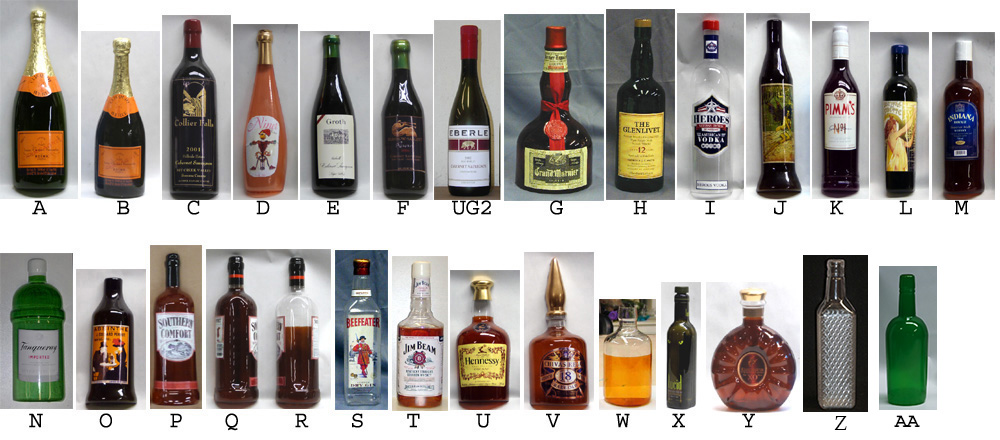 Click here for bottle measurements

Click here for standard bottle pricing

Click here for stock liquor bottle labels

Click here for stock wine bottle labels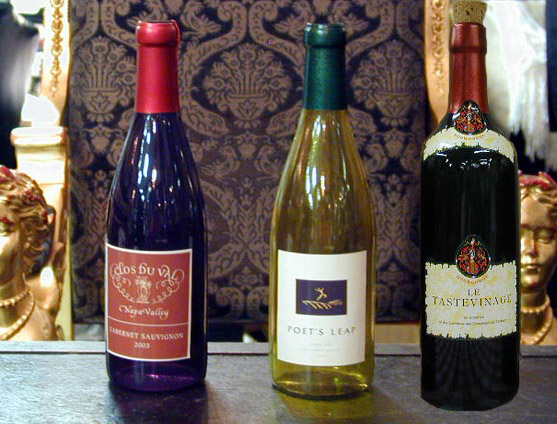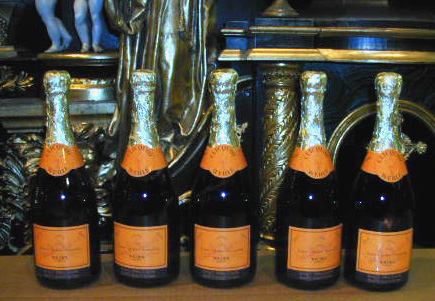 'Nearly Unbreakable' Plastic Bottles

We are also proud to carry a new line of almost unbreakable(nothing is actor proof) plastic wine bottles that are available in 4 styles.
They come in standard clear and green or can be dyed to match any color you choose.
They can be filled with liquids and come with replaceable screw on caps.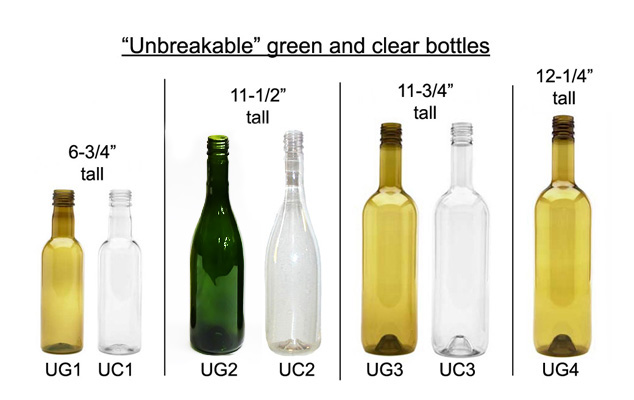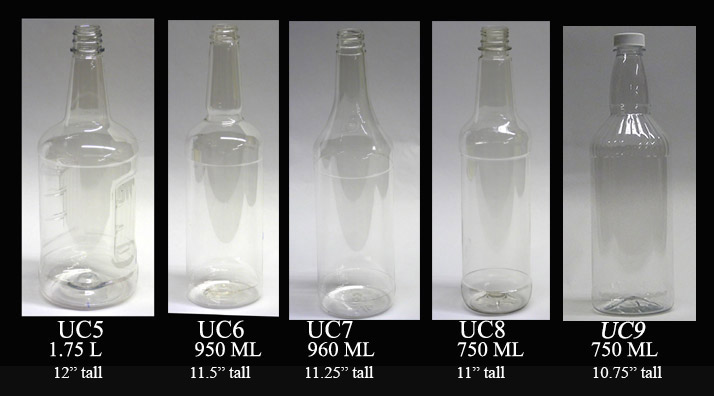 Click here for nearly unbreakable bottle pricing
'Weighted Nearly Unbreakable' Plastic Bottles

Always looking for a better product we have taken our very lightweight nearly unbreakable bottles and developed a technique to add any color and any weight. The bottles below have been given a more period look by removing the threaded top. They are made to be thrown across stage and weigh the same as a glass bottle. They are filled with a soft translucent resin that will take a beating. Nothing is actor proof but these do come close.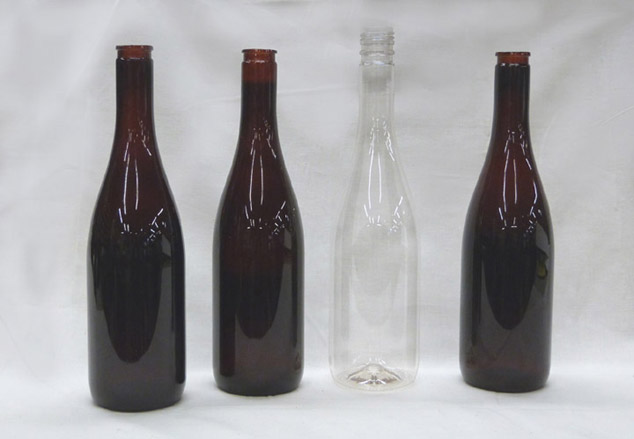 We also make lightweight plastic vacuum formed beer bottles. You can purchase them in clear or dyed a standard green or brown. Custom colors and shapes available at an additional cost. These bottles are not made to hold liquids.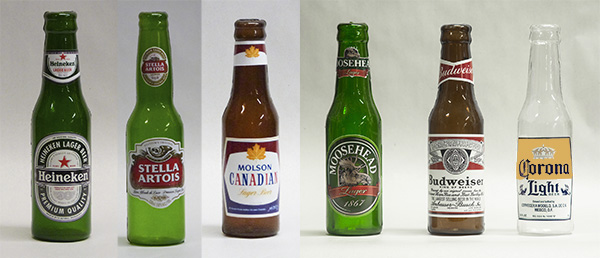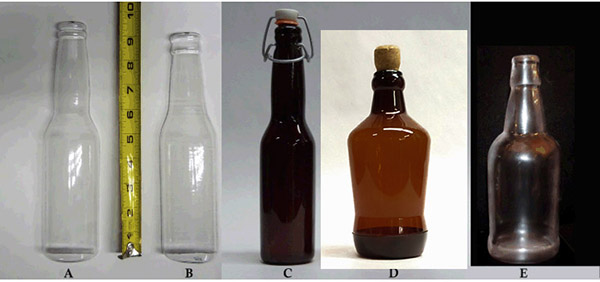 Click here for standard beer bottle pricing
Click here for standard beer bottle labels
We can also custom create almost any bottle up to 11' tall from start to finish. We sculpt the original, fabricate the molds, vacuum form the bottle, assemble and add structure, dye or paint, print the labels and add any necessary finishing touches. Here are a few example of our custom bottles: