Gold painted 7 inch tall vacuum formed shells on a belly dancing stage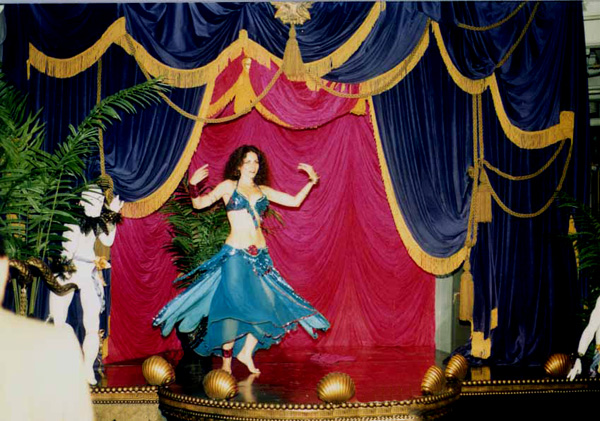 Gold painted 12 inch tall vacuum formed shells on stage for a famous cruise line.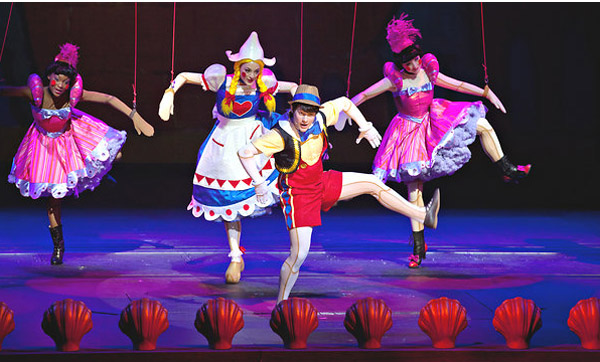 Fiberglass footlight shells for Freeman of Color at the Lincoln Center Theatre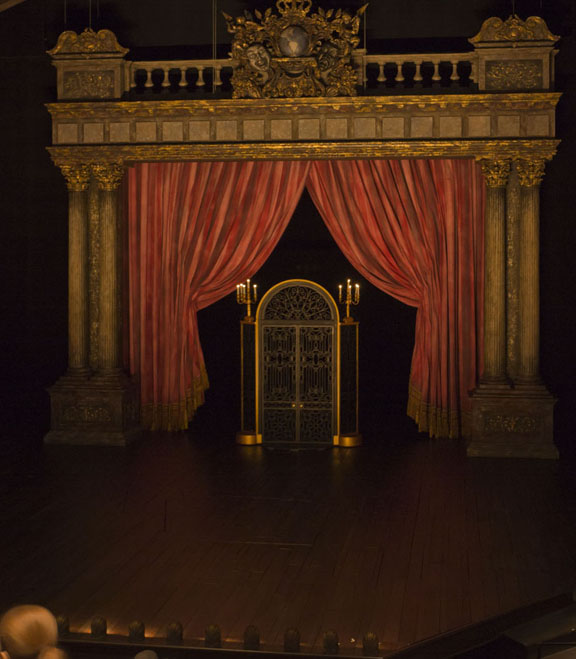 Our fully assembled, painted and electrified 12 inch vacuum formed shells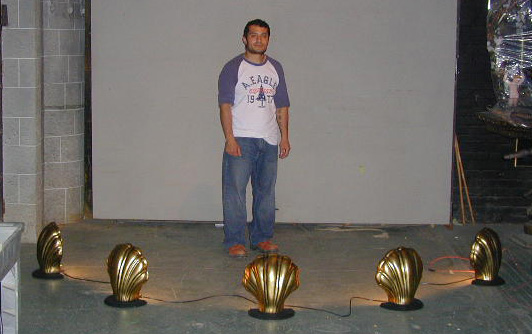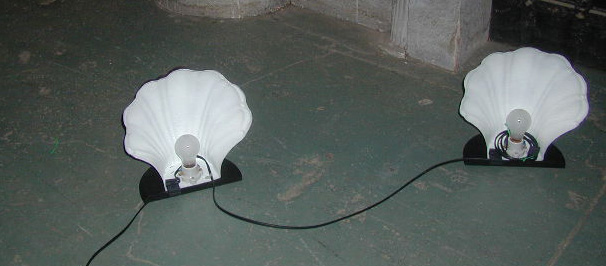 Our shells with a highly reflective gold mylar finish.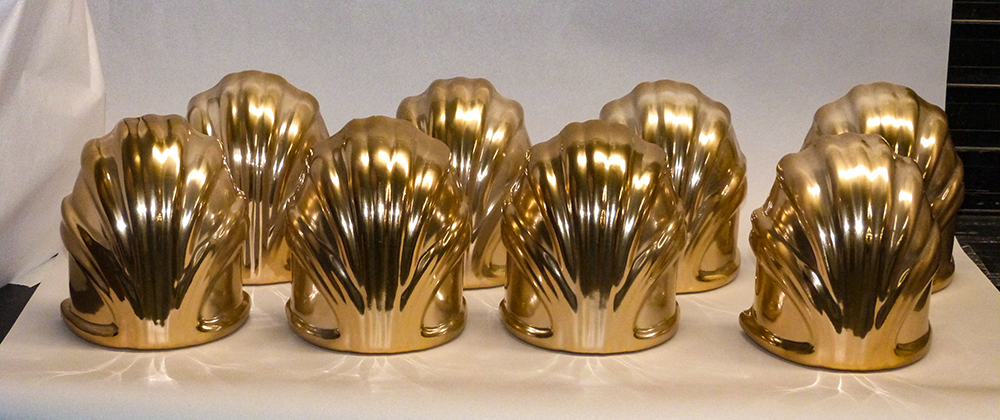 Our footlight shells are available in a variety of styles, plastics and finishes. For those on a tight budget you can trim and paint them yourself. The most economical plastic is our .030 vinyl which can be cut with scissors and carries a 94 V-O class A flame resitance certificate. Our .125 ABS is a stronger and more heat resistant than the vinyl but is not flame retardant. Kydex plastic is our strongest plastic and is available in thicknesses from .060 to .185 Kydex plastic also carries a 94 V-O flame resistance. Standard Pricing: For shells in vac-form sheets uncut and unpainted: .030(1/32 inch) vinyl ...........$35 each .125(1/8 inch) ABS...............$40 each .093(3/32 inch) Kydex............$75 each Fiberglass footlight shells......$150 each (available in only styles F,D,H,J,A and G) We will cut and trim your footlights for an additional $10 each We will add a gold bronzing powder paint finish for an additional $10 per footlight We will supply a fully assembled and electrified footlight for an additional $100 each. Please let us know your spacing requirements. A reflective gold mylar finish is available for and additional $50 per footlight Please be aware that all our vacuum formed shells are made with thermoformed plastic. They can melt if exposed to too much heat. Great care must be taken with the choice of lamp and placement within the shell. We recommend LEDs which produce little heat. Other lamps can be used but care must be taken to insure proper wattage, distance of lamp from shell and possible use of a reflector between the shells and the lamp to insure long life of you footlight shells. If you are unsure please test on one shell first to insure your choices will not damage the plastic shells. Fiberglass shells are available in two sizes and are very resistant to heat. Feel free to call with any special needs. We pride ourselves on being able to fulfill any special requests.
All our footlights are custom made to your order and we maintain a no return policy on custom made items. All sales on custom orders are final.